For Advisors
Stewardship is the Ultimate Client Service
The Business of Stewardship
Take the initiative for inventorying each legal and financial relationship that impacts your client-family and locate all supporting documents. Much of this information can be found in your files, but you will need your client's help to fill in the blanks. Maintain a list of missing items and questions that arise during the process; they are as important to the practice of stewardship as the list of relationships that are known.
Use Complex Interests software to support your work with high net worth families. The software makes it easy to set up profiles for people, business entities, trusts, life insurance policies, bank and brokerage accounts, real and personal property, debt, and many other relationships that impact the family. Use the Tasks feature to keep track of missing items and questions that arise. With the click of a button, create Diagrams that clearly tell the family's story.
Those engaged in the practice of stewardship are paid for their work, earn high-end referrals from happy clients, maintain clients intergenerationally, distinguish themselves from their competitors, and empower their staff to provide better service.
A Recipe for Your High Net Worth Clients
Your best clients are your most complex. Driven by complicated estate and tax planning and a multitude of investment interests and obligations, your best clients develop blind spots, which create risk to the estates they have created and to their next of kin, who are often left vulnerable and overwhelmed upon the death of the head of the household. Complex estates, like those of your best clients, require a higher level of service; they require stewardship. The best method for delivering such a service is Complex Interests.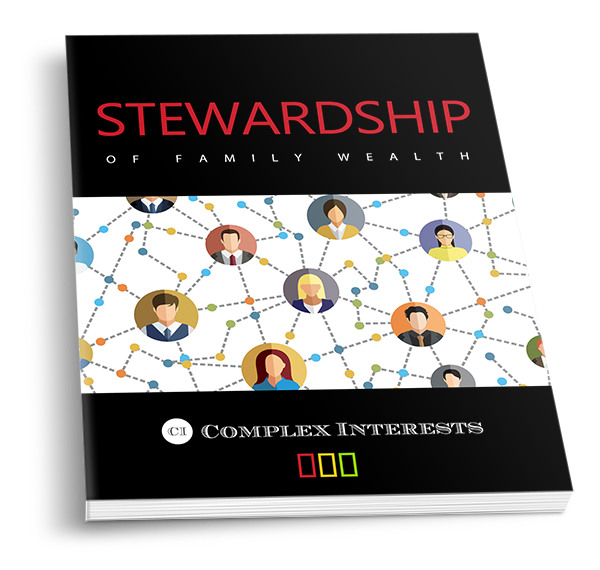 Download the eBook
Case Study: How an accounting firm uses Complex Interests with its high net worth clients
Schedule a demo